Tutta Musica

The group consists of some forty musicians who are the Teaching Artists of Sistema New Brunswick – a highly successful program of the New Brunswick Youth Orchestra.
These talented men and women are graduates of some of the finest university and conservatory music programs in North and South America. As a full-time, professional ensemble, this group offers something that has not existed in New Brunswick until now.
The name, Tutta Musica, means "all music", and strives to make live music more accessible, more engaging, and more relevant than ever before, to more people throughout the region.
Tutta Musica will bring an energizing, interactive dimension to musical shows and engage classically trained musicians in all forms and types of musical arts – rock and roll, Acadian music, opera, fiddlers folklore, South American Latin music, and more. Tutta Musica will collaborate with artists in creative writing, comedy, theatre, and dance and will create original content, featuring New Brunswick themes, culture, and people.
Conductor
Tutta Musica hopes to enrich an already vibrant Atlantic Canadian arts and music scene, as inspiring teachers and inspirational performers.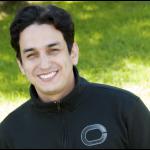 "Full of vivacity and sparkle," (Diario El Nacional. Caracas) Maestro Antonio Delgado owes much of his musical education to the world-renowned El Sistema program.
Maestro Delgado began his conducting studies with Maestro Rodolfo Saglimbeni and pursued further training at the Canford School of Music in Wimborne, England where he learned from Maestro George Hurst, among others.
From 2005 to 2010 Delgado was Musical Director of the largest South American thea-tre, Teresa Carreño, during which time he conducted a diverse range of music, garnering particular acclaim for his "very elegant musical direction and his absolute mastery" of ballet and opera scores (Diario La Voz. Caracas). Though he has conducted every major orchestra in Venezuela, Delgado has not hoarded his talents, as performance dates in Ecuador, Puerto Rico, Canada and Panama clearly attest.
Since July 2010, Delgado has been Musical Director and Conductor of the New Brunswick Youth Orchestra and of NBYO's Sistema New Brunswick. In July, 2011, Maestro Delgado lead the NBYO in a first place win at the prestigious Summa Cum Laude International Youth Music Competition in Vienna, Austria.