News
"These kids are not going to forget this."
Wednesday, October 30, 2019
Robert Williams -- Telegraph-Journal -- October 30, 2019 -- SAINT JOHN
Peter O'Neill didn't know if it was possible.
A cruise ship with a capacity of 4,905 and a crew of 1,500 certainly wasn't going to be able to accommodate 70 orchestra members and hundreds of patrons.
But after months of the stars aligning, Royal Caribbean's Anthem of the Seas hosted the Moncton and Saint John Youth Orchestras on Tuesday, with a cohort of 340 ticket holders for a fundraiser unlike any in the world.
"I don't think I've slept in three days," said IG Wealth Management's O'Neill as the first group of 30 started to load into the ship. O'Neill was the original brainchild for the event, an idea he is the first to admit he never thought would actually materialize.
When Sistema New Brunswick president and CEO Ken MacLeod approached O'Neill for the eighth year about a possible donation, he said he started thinking about ways he could help other than signing a cheque. The cruise ship idea was one of many he presented, but he didn't take it seriously. Not until Saint John Mayor Don Darling proposed reaching out to a Royal Caribbean contact he made.
Fast forward to Tuesday, with months of coordinated work on the project in the rearview mirror, and the dream of a fundraiser on a cruise ship came to life.
"It's chaotic, it's amazing, and I think we're all excited to be here," said O'Neill.
Left to right: Ken MacLeod of NBYO Sistema NB, Peter O'Neill of IG Wealth Management, Don Darling--Mayor of Saint John
(Photo by Mark Hemmings of Hemmings House Pictures)
Guests were greeted with champagne at an outdoor tent just after
11 a.m., before making their way through four security checks to get onto the ship.
Guests loaded into one of the many show rooms as staff put the finishing touches on the dining room. Above them, the young musicians were busy setting up the stage on the fourth floor. The
larger instruments were loaded first at 11:30 a.m., with the kids following. They would spend the remainder of the afternoon rehearsing before the big show at 4:30 p.m.
Meanwhile, the guests settled in for lunch with a menu that boasted a selection of pan-seared Cobia, braised beef short ribs and hot pepper and lentil chili. Appetizers included Maryland crab cakes, Cobb salad and New England clam chowder, with a New York cheesecake for dessert.
Royal Caribbean guides then took small groups on a tour through the 16-floor ship, a two-hour endeavour that provided just enough time to get a quick look at everything.
A walking track, basketball courts, bumper cars, pools, hot tubs, a surfing station, spa, workout facility, day cares and even specified spaces for teenagers could be found onboard. There were countless restaurants and shopping areas on every floor, and the trademark "North Star" ride brought groups of 16 into the sky.
Tour guides eventually led their groups to the fourth floor, funneling into the 1,400-person theatre for the big show.
About 70 kids, at an average age of 13, gathered on the stage -- a record for the most performers on an Anthem of the Seas stage.
"It's very exciting," said conductor Cesar Suarez. "Every time I get to do something like this, it's a great experience. These kids are not going to forget this."
All the $50,000 raised went directly to Sistema New Brunswick, a program that serves more than 1,200 youngsters across 10 centres throughout the province
Five days a week, three hours a day, the students are given the opportunity to practice their instrument, receiving instruction from professional musicians from across the world.
"These are kids lifted out of poverty who are also having the opportunity to dream," said Darling. "And that's what we did, we
dreamt of doing something different and created an opportunity in Saint John that doesn't exist anywhere in the world."
Clarinetist Kalvin Rowe, 12, is one of the children who have shone in the program. Tuesday also marked the first time he and his
mother Tara LeBlanc got the chance to board a cruise ship.
"It's unbelievable," she said. "You think you know what's inside a ship, but it's like a whole city in and of itself. They've all been
working so hard, and I would think this has to be a first for all of them."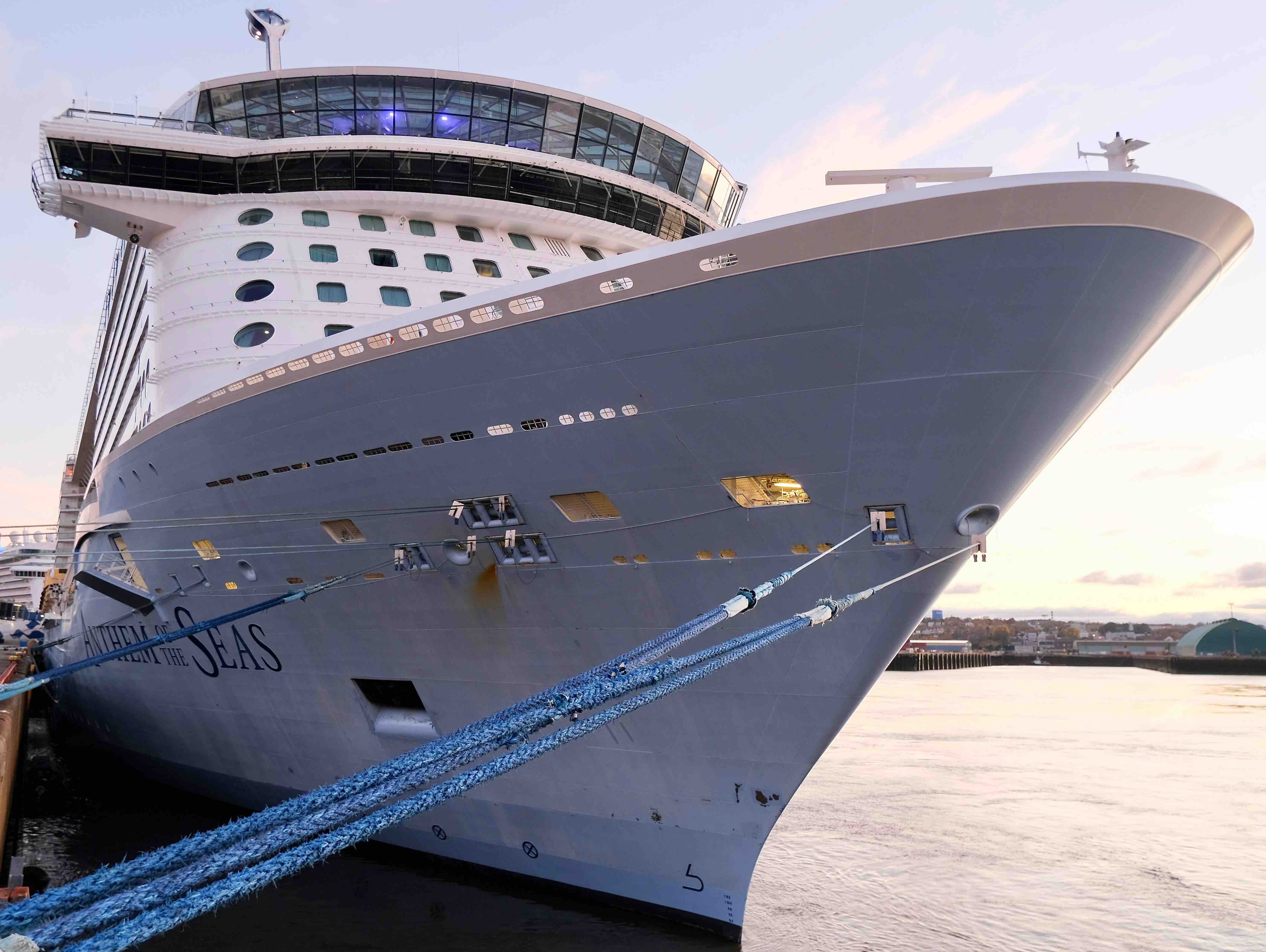 (Photo by Mark Hemmings of Hemmings House Pictures)
It's a first for Royal Caribbean as well.
"Knowing that these kids have an opportunity for greatness, obviously that is, a soft spot for us;' said Anthony Meloro, director
of business development support with the cruise line. "So any time we have the opportunity to take part in something like this,
that's just what we're all about."
Talks are already underway to make the fundraiser a permanent annual fixture.
"We're already seeing things we know we can do differently for next year," said O'Neill. "And that's the goal: we want this to
become an annual event."