News
NB Youth Orchestra coming back to Grand Falls
Saturday, September 28, 2019
Jocelyn Turner / The Victoria Star -- Wednesday, September 25, 2019
After more than five years performing outside the area, the New Brunswick Youth Orchestra (NBYO) is coming back to Grand Falls next month.
From Oct. 18 to 20, approximately 80 musicians will hold rehearsals and present a concer at Auditorium Richelieu.
Irma Mulherin said she and her husband Scott are responsible for welcoming artists to the region and the NBYO visit will kick off the 2019-20 season.
"Since our daughter, Madison, is a member of this orchestra, and we already collaborated with the organization, the leaders took the opportunity on the group's visit to Edmundston in 2018 to ask if the New Brunswick Youth Orchestra could come (back) to Grand Falls. We have accepted the challenge."
The NBYO was last in Grand Falls six years ago, for their 2013-14 Season's opening concert.
According to Mulherin, the weekend of Oct. 18 to 20 is likely to be a busy one.
"Rehearsals are planned for the weekend, (and everyone) is invited to the attend the concert on Oct. 20 at 2 p.m.," she said.
Mulherin is pleased to welcome the NBYO to the region and hopes that there will be a large audience to welcome them.
"We must fill the auditorium! In addition to the fact that we don't have many opportunities to hear an orchestra of this level, it must be said that these children are great," she said. "Today, it is one of the best youth orchestras in the world. It's amazing to see how much they've accomplished."
Under the direction of Maestro Antonio Delgado, NBYO will performa a repertoire that promises to have something for everyone.
"This year, the NBYO will perform Beethoven's 7th Symphony. Usually, during the first concert of the year, one or two movements can be heard," she said. "This time, the audience should hear three. They work really hard. In addition, the musicians will play a Queen song. NBYO offers a varied repertoire and there is always something that people will recognize."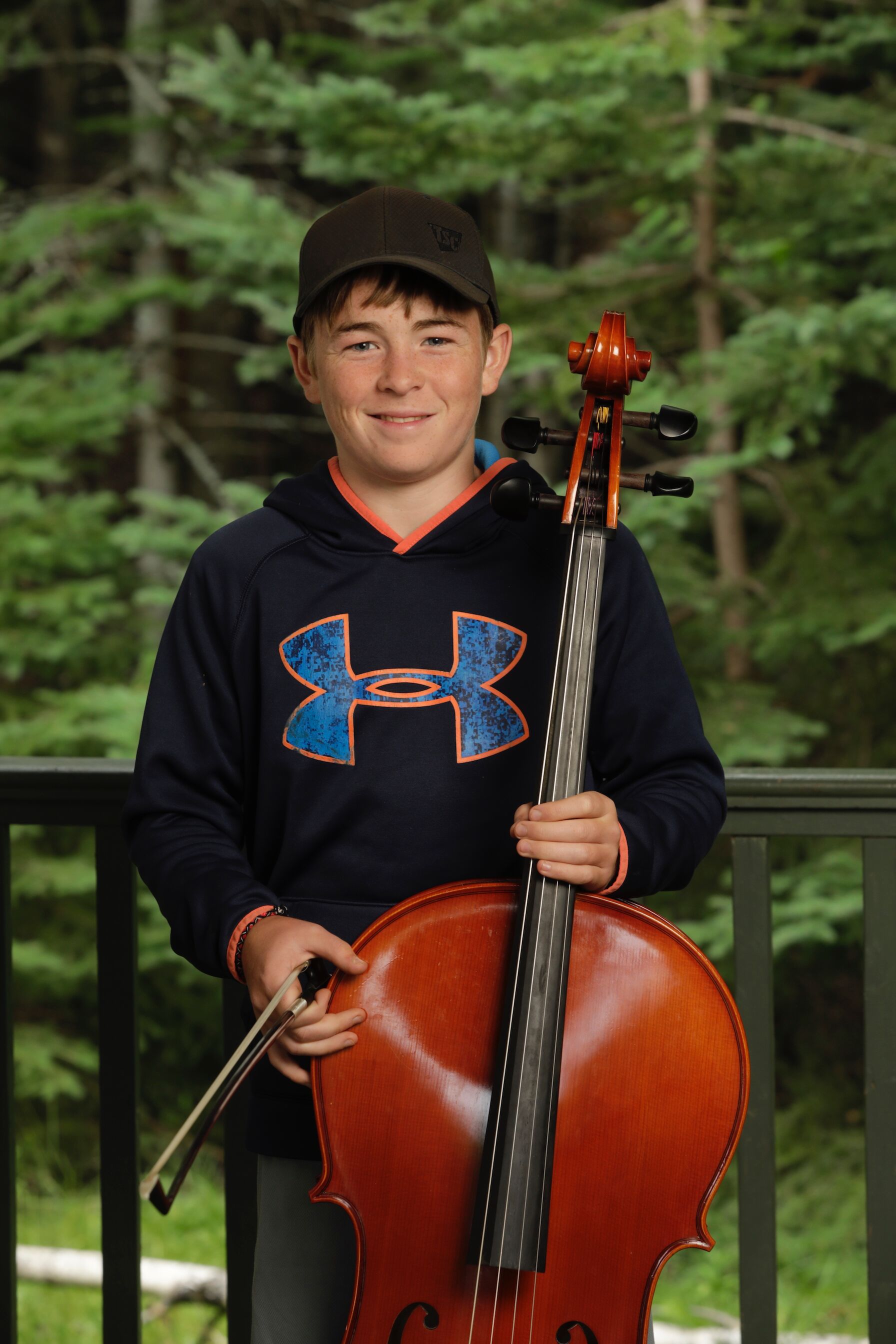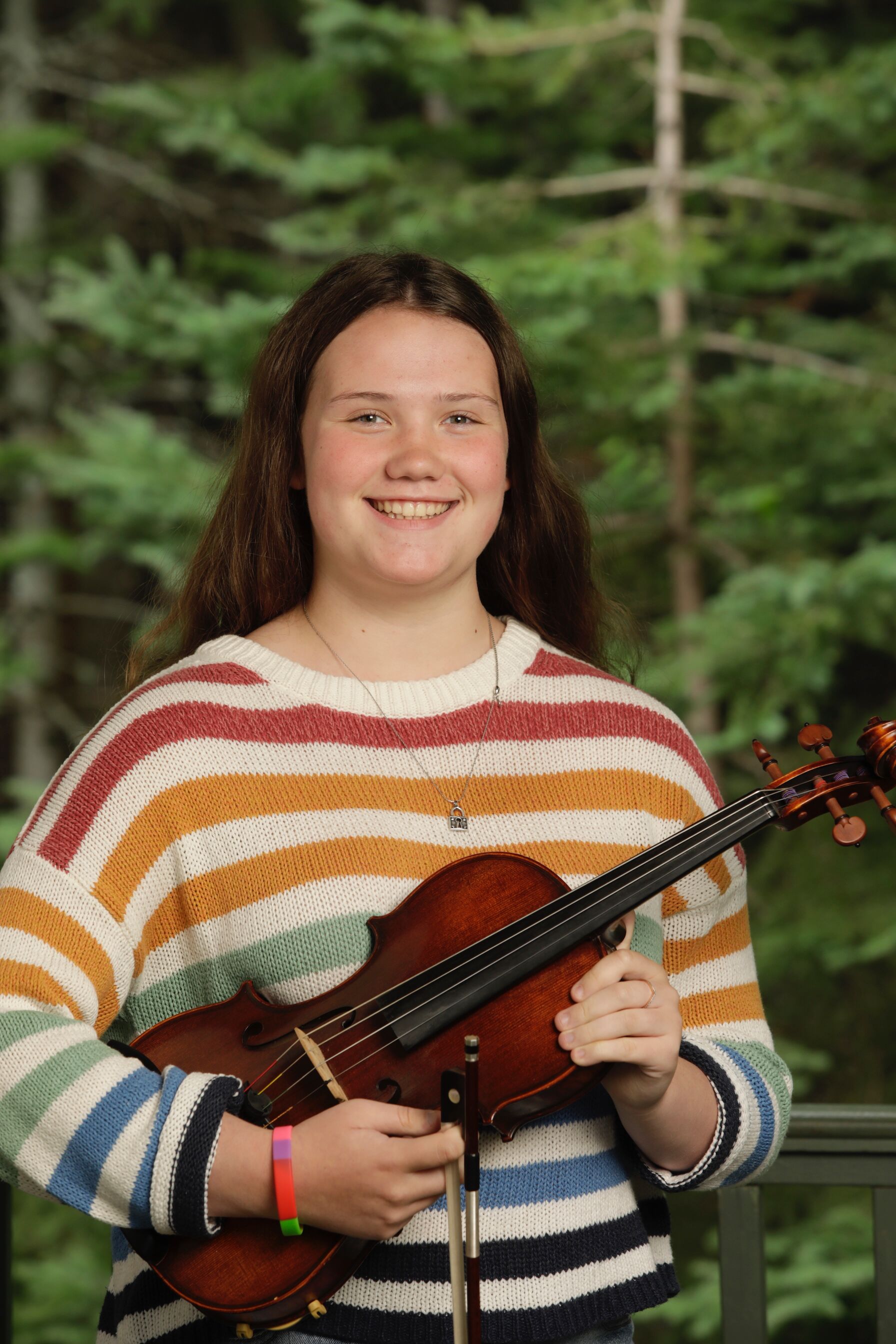 Aaron Halpine is in his first season as a cellist with the NBYO. He is a senior member of the Perth-Andover-Tobique First Nation Sistema NB Centre. Violist Madison Mulherin is a returning veteran member of the NBYO. Grand Falls is her home town.
Mulherein also stressed that the NBYO has two musicians from the region: Madison Mulherin (violist) from Grand Falls and Aaron Halpine (cellist) from Tilley. Since Grand Falls is located between Edmundston and Perth-Andover, where there are Sistema NB program centres, more young musicians should be able to attend the concert.
Volunteers wanted
In order to welcome all these musicians, Mulherin said she and her husband wil need the help from some volunteers.
"We need to find host families who are willing to host musicians, offer them lunch and provide transportation for rehearsals. It promises to be a busy weekend, as we will also have to recruit volunteers to serve meals on Oct. 19 and 20. We will accept (all) the help that the community will give us."
For more information , call 473-6119. Tickets will be available at Jean Coutu pharmacies in Edmundston and Grand Falls.