News
'He was a real inspiration:' N.B. mourns Sistema founder
Wednesday, March 28, 2018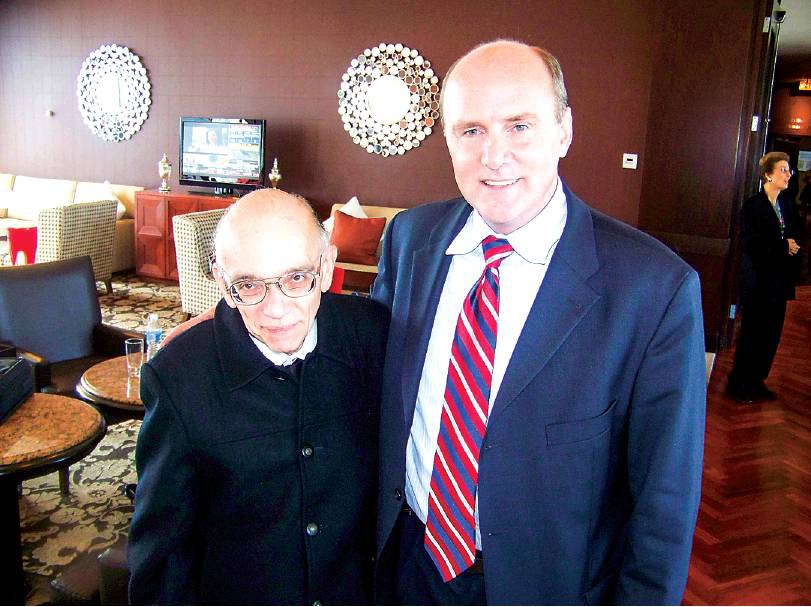 ALAN COCHRANE TIMES & TRANSCRIPT -- March 28, 2018
The head of New Brunswick's Sistema music program remembered Venezuelan Maestro José Antonio Abreu Tuesday as a man who dedicated his life to saving children through music.
"He used up his life in the service of others and pursuing his vision," said Ken MacLeod, president and CEO of the New Brunswick Youth Orchestra and the Sistema program, which provides music education to children across the province."He was driven by his sense of duty and the hope that anything was possible."
Abreu, who started the El Sistema program to help at-risk children through music education in 1975, died Saturday at age 78. Born in the Andean city of Valera, Abreu began his musical studies at the age of nine and moved to Caracas,Venezuela to study composition.His life's dream was to provide children with a chance to advance their lives by giving them the opportunity to play music.
"He had this idea of social change through music for children. He started in a parking garage in Caracas with 11 children and the program spread around the world to half a million children,"MacLeod said."He influenced the whole world and now Sistema is in 60 countries."
MacLeod said he only met Abreu once, but was inspired by his sense of urgency to build the program. He went to Venezuela in June of 2009, returning to New Brunswick to start the first Sistema centre four months later at Beaverbrook School in Moncton. Nine years later, there are nine Sistema centres in the province that serve 1,100 children.
"We've seen the same kind of transformational change in New Brunswick that they saw in Venezuela," MacLeod said. "The children are teaching themselves their own potential. We are providing the potential but they are providing the work."
MacLeod said several staff musicians with the program are from Venezuela and their lives were influenced by Abreu.
Antonio Delgado, music director and conductor with the NBYO/Sistema, said he didn't study directly under Abreu,but met with him many times for advice.
"No matter how busy he was, he took time to talk to musicians,"Delgado said. "He was a real inspiration.He never tried to impose anything on the programs around the world. He saved the lives of many young people in Venezuela,by getting them out of gangs and into playing music." The National Arts Centre in Ottawa lowered its flag to half-mast in memory of Abreu.
"José Abreu's important work with youth at risk in Venezuela captured the hearts of educators around the world," said Genevieve Cimon,director of music education and community engagement at the National Arts Centre."In Canada, we are seeing the impact of his vision and approach as thousands of young people enjoy opportunities in music and in life that have enriched them and their communities. This humble man's legacy will bear fruit around the world for generations to come."
OrKidstra, a social development through music program for children aged 5 to 18 living in under-served areas of Ottawa,was inspired by the El Sistema program. OrKidstra began in 2007.