Events
Concert - ANY STAGE. ANYWHERE.
Sunday, February 12, 2023
Concert: Sunday, February 12, 2023 @ 2:00pm
Imperial Theatre
Saint John NB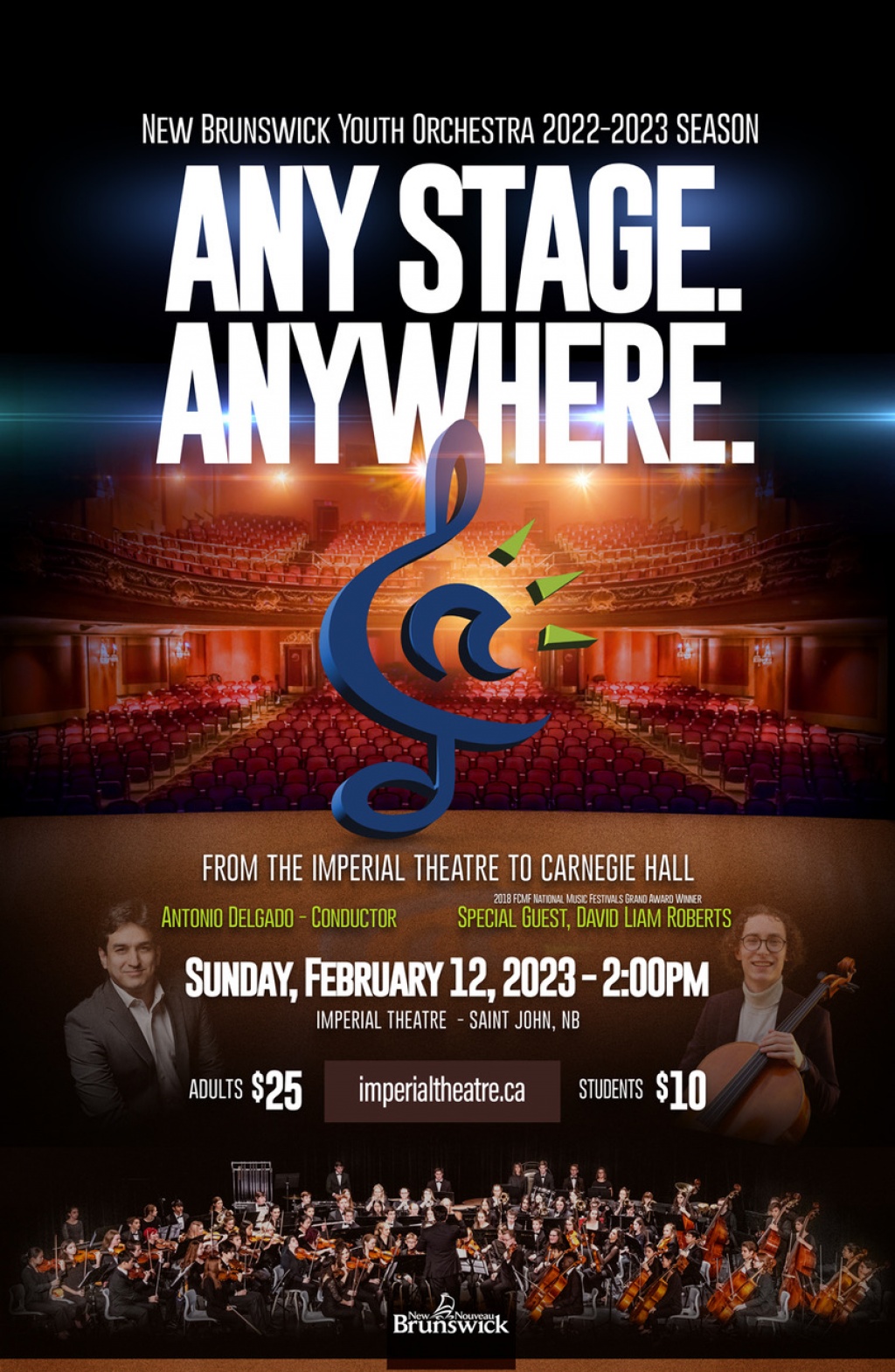 Whether in Fredericton or Moncton, Saint John or Saint Andrews, Edmundston, Grand Falls or Bathurst, audience members are transported by the music, the musicianship, and the indomitable spirit of the performers.
The young musicians harness their superhero spirits offstage as well, rising to their personal challenges, succeeding in their academics and considering bigger dreams for the future.
Their spirit is why NBYO has been invited to play at Carnegie Hall. Their spirit is why we eagerly accepted the challenge of performing in one of the world's most iconic performing arts spaces.
These youth are ready for any stage, anywhere.
NBYO is pleased to be partnering with the Federation of Canadian Music Festivals to present the 2018 FCMF National Music Festival's Grand Award Winner, David Liam Roberts.