Events
Concert - ANY TIME...ANYWHERE -- NBYO in concert
Saturday, October 22, 2022 7:00pm 8:30pm
Concert: Saturday, October 22, 2022 @ 7:00pm
Salle Léo-Poulin
Edmundston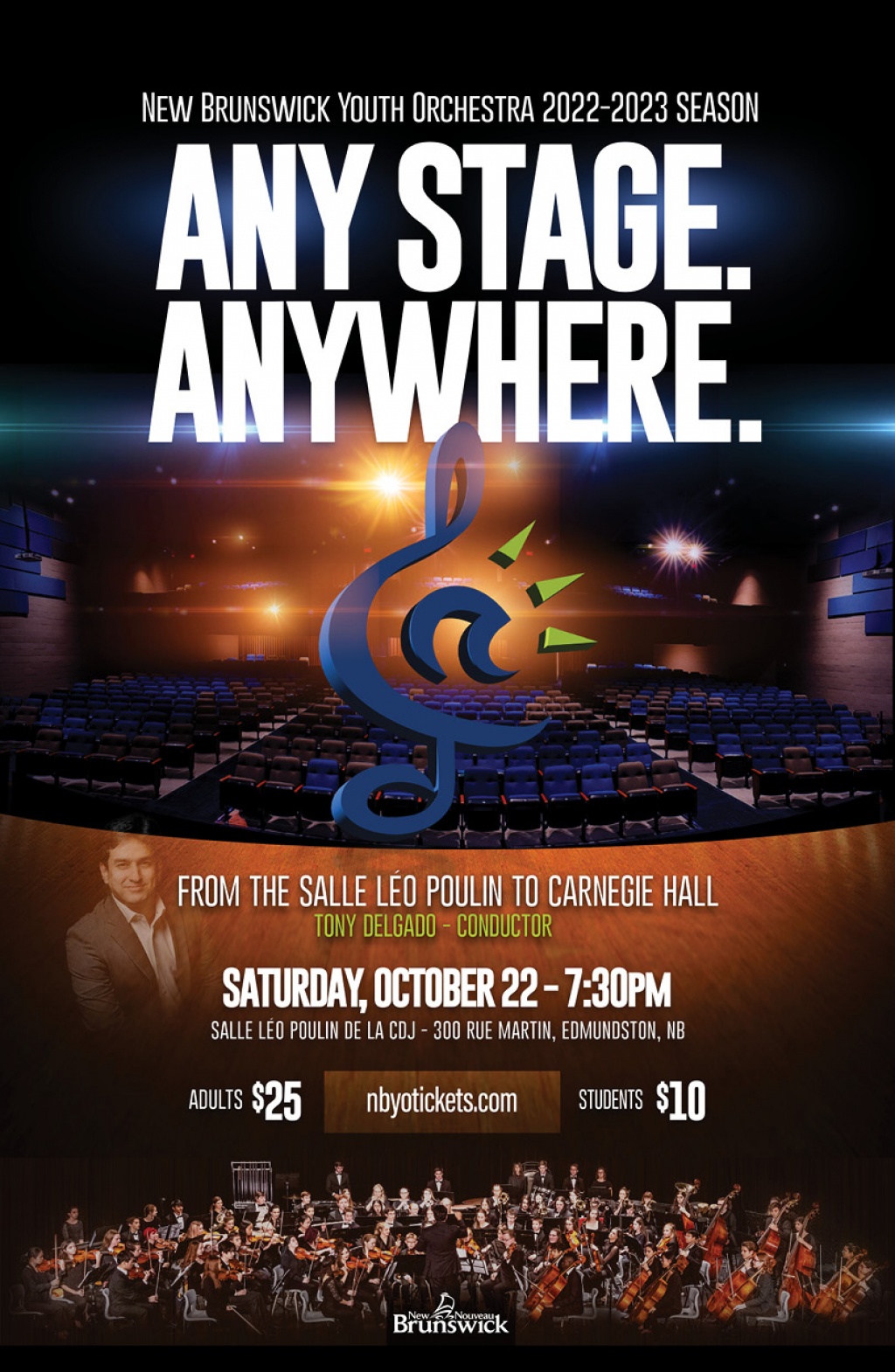 ANY STAGE. ANYWHERE.
NBYO TOUR 2022-2023
In each of our NBYO musicians beats the heart of a superhero.
Dedicated to the task, they have done their work, made their sacrifices. Gathered on stage, these musicians pour themselves into every performance, giving their best for every soul in every seat, generating exquisite music.
Don't miss the exciting season debut concert of the NBYO in Edmundston on Saturday, October 22, 2022 at 7:00 PM. The concert will feature three orchestra members from Northwestern NB...Aedan Bossé and Xavier Bélanger from Edmundston, along with Madison Mulherin from Grand Falls.