News
NBYO to perform at Convocation Hall
Tuesday, January 11, 2011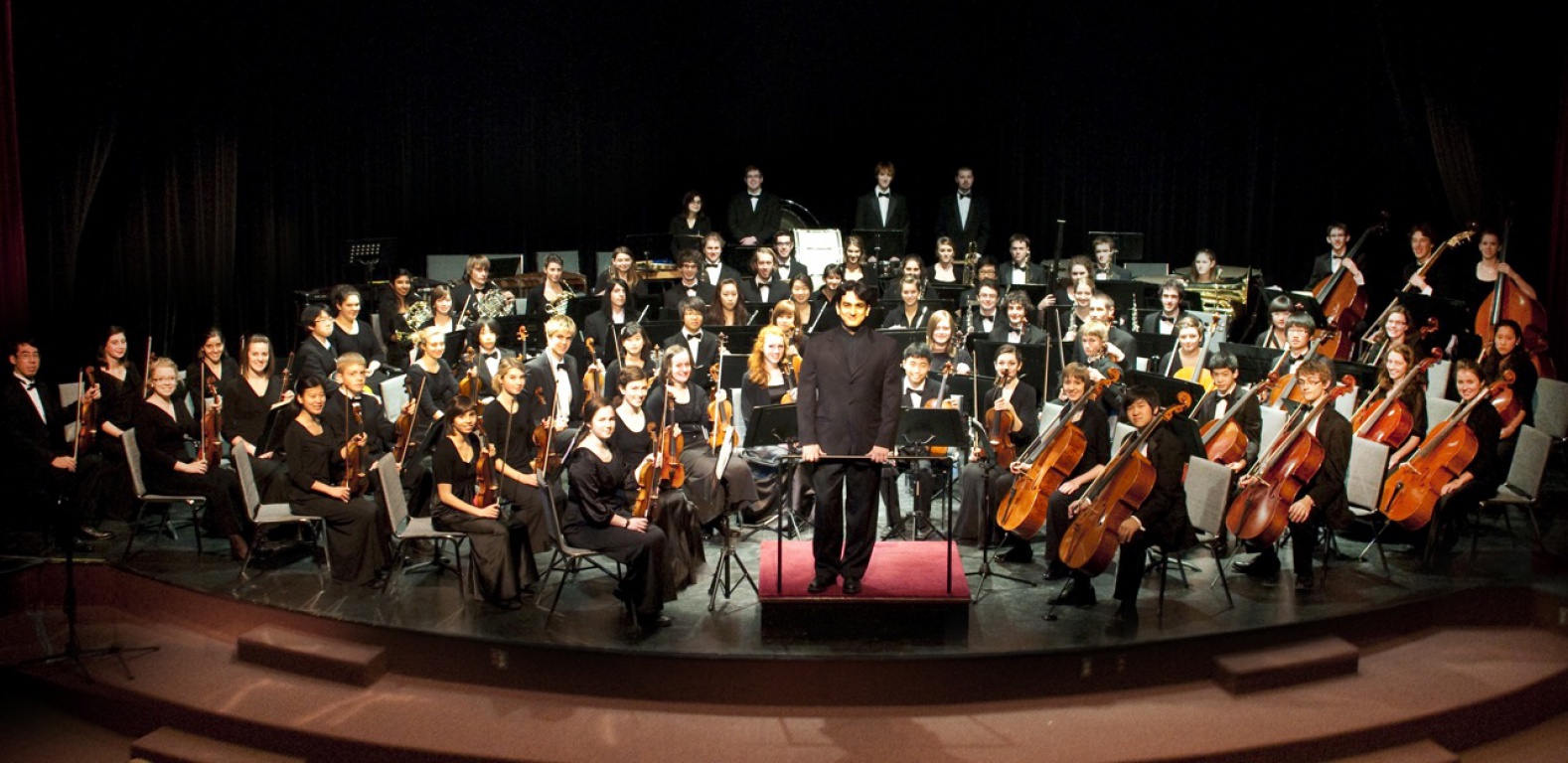 "Music transcends the everyday experience and can allow a group of people to come together without language. It reaches another level of the human experience that can heal and develop a person. It shows the natural beauty and ability behind the human life," says Hannah Morgan, a second year Mount Allison student and member of the New Brunswick Youth Orchestra (NBYO).
Morgan is a fine arts and history major who will be playing the bassoon in the upcoming NBYO concert to be held at convocation hall. The NBYO is made up of 70-80 New Brunswick students aged 12 to 24, 16 of which are Mount Allison students, who perform classical compositions in venues across the province.
Ali Smith of Fall River, N.S., is a fourth year bachelor of music student and flute player. She describes music as being "one of the greatest and most open and honest forms of expression and communication." Smith recalls a very memorable experience with NBYO in years past. "It was when Delgado joined us as guest conductor for the piece "Danzon" by Venezuelan composer Arturo Marquez. The passion and energy he was able to pull out of us and the music we created was by far one of the greatest moments thus far in my musical journey."
Antonio Delgado was born in Caracas, Venezuela, and was a conductor of the renowned Sistema Nacional de Orquestas Juveniles e Infantiles de Venezuela (National System of Youth and Children's Orchestras of Venezuela).
Delgado has also worked with a variety of mediums having conducted both ballets and operas.
Notably, he has been recognized by the Venezuelan government for his contribution.
Delgado was appointed to the position of conductor of the NBYO late last spring and will act as replacement for Sackville's own James Mark, who was beloved by many for transforming the lesser-known youth orchestra into an international sensation over the 16 years he spent as conductor.
The concert is to take place on Sunday, Jan. 16, at 2 p.m. in Convocation Hall. Tickets are available for sale at Tidewater books. Admission prices are 15$ for adults, 10$ for seniors and 5$ for students.
Amelia Shiels plays the French horn in the NBYO and states that listening to an orchestra is "a chance to experience something beautiful; something created only with hard work and prolonged focus and dedication."
For more information, visit www.nbyo-ojnb.com or call 872-7983.