News
Songs to save the world
Saturday, June 22, 2019
'We choose music to save lives'
Robert Williams | Telegraph-Journal -- Saturday, June 22, 2019
SAINT JOHN • Aboubacar Kaba, 11, remembers playing the drums in the West African country he called home before moving to Saint John. He said he would sit in groups in Sierra Leone, playing in unison for crowds that would accumulate on the streets. Now, he's learning percussion from professional teachers.
Asmaa Alrajeh, 9, and her family fled Syria amid mass turmoil. When she arrived in Saint John, she said she was scared of loud noises. Now learning the viola, the fast- talking nine-year-old has become accustomed to the noises of the orchestra.
Abygail Callaghan comes from Saint John. She's a seven-year-old clarinet player that is already a mentor to the younger kids learning the instrument. All three students, linked through a love of music, are enrolled in a music program geared at giving New Brunswick kids an opportunity at musical excellence.
Sistema New Brunswick, entering its 10th year, has grown into one of the country's most successful social music programs, and has become an international leader in the area of musical instruction.
With 10 centres spanning urban, rural and reserve grounds, the program continues to follow its original mantra of engaging children who otherwise would have been left out. "Our mission includes not just higher levels of musical accomplishment for the few, but the creation of better futures for all," said the program's president and CEO, Ken MacLeod. "We choose music to change lives. Music for social change."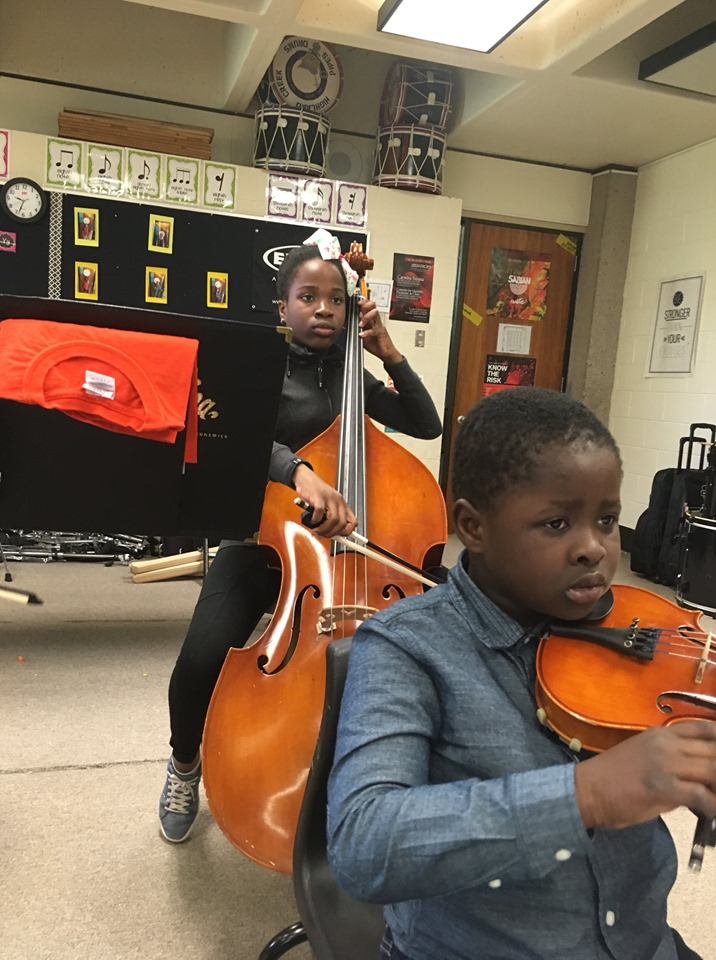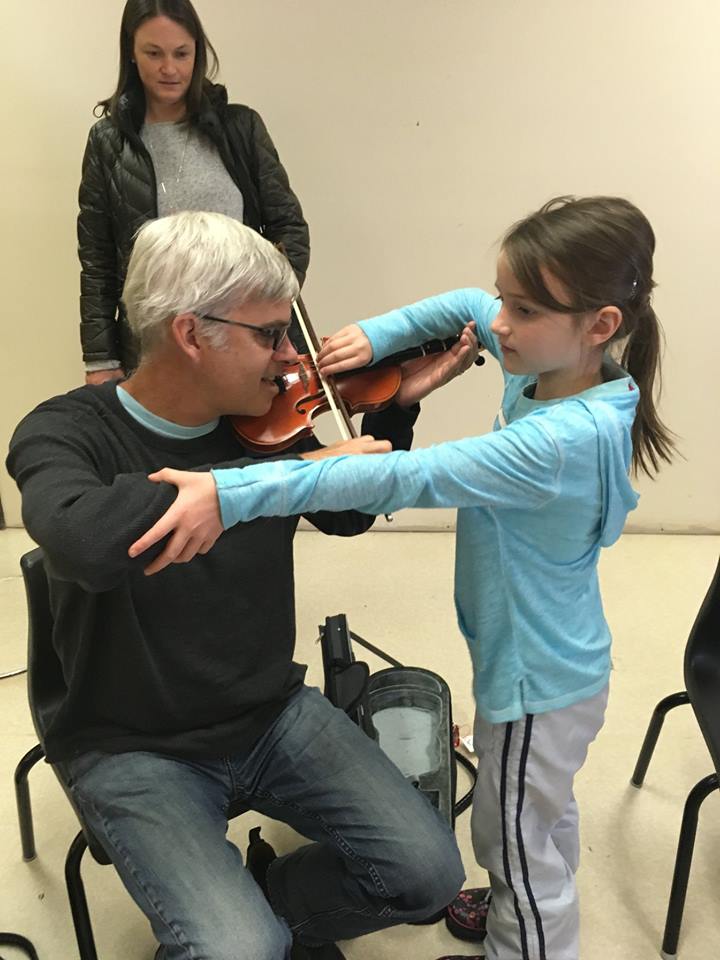 An elite program
A side door beside the G entrance of Millidgeville North School is unlocked. Rachel Kidd, the director of the Saint John Sistema New Brunswick centre, says to "follow the music."
The sounds of "Baby Shark" ring through the corridors, with groups of children playing a range of instruments taking turns playing the popular tune. Lines of children walk through the halls in an organized chaos as they make their way, instruments in hand, to the various classrooms to begin practice. A side table featuring an arrangement of fruits, crackers and hummus is arranged for the healthy snack on this day. Kidd estimates more than 90 per cent of the 180 students enrolled in the Saint John program would not be able to afford music lessons.
Kidd knows the story well, having grown up in Saint John and seeing first-hand the implication of a city with the highest child poverty rate in the country. She later attended McGill University in Montreal, where she earned degrees in both music and math. She tried her hand at musical scoring in Vancouver, taught music in Halifax, and came back to Saint John at the offer of Sistema in 2013.
"When I left Saint John for university, I did not think I would be able to return and work in music," she said. "I wouldn't have been able to if not for Sistema."
The program is regimented: three hours a day, five days a week for 10 months a year. A Harry Potter-like "sorting hat" chooses the instrument for the kids when they start the program, and the students stick with the instrument throughout the program to focus on excelling at their craft. Their first instruments are made of cardboard and paper maché, before they progress and start actually learning to play.
MacLeod said the key to lifting children out of poverty
is "getting really good at something." It's an intensive program, he said, and it's not flexible. Kids are either fully invested or they aren't involved at all.
"Good enough is not good enough," said MacLeod. "We are not interested in mediocrity."
The history
The program was born in 1975 in Venezuela under the direction of musician José Antonio Abreu, with just 11 students in an underground parking garage in Caracas. Forty years later, more than 700,000 students are served across 400 centres across Venezuela, having adopted the motto "Music for Social Change." Musicians and educators from around the world have travelled to the South American country to learn about the program to duplicate efforts back in their home countries. Over 50 countries now have Sistema-inspired programs.
In 2009, Ken MacLeod and a delegation from New Brunswick travelled to the country to better understand how they could mimic the program in Canada. It would become just the second Sistema-inspired program to open in Canada. Today, there are more than 20 across the country, with New Brunswick's being the largest.
Over the last 10 years, under the guidance of MacLeod, Sistema has grown into a truly provincial program, with centres in 10 jurisdictions across New Brunswick. Centres have opened in Moncton, Saint John, Richibucto, Hillsborough, Tobique First Nation, Edmundston, Miramichi, Elsipogtog First Nation, Fredericton, and Tracadie. The program hosted 144 concert events over the last year, attracting crowds topping a combined 81,000 people.
This year, the program is seeing its first high school graduates. All seven students are off to university, said MacLeod, some on scholarship for continued musical education. "Kids are connecting the dots between their hard work and their dedication, and these incredible outcomes that they experience in music," he said.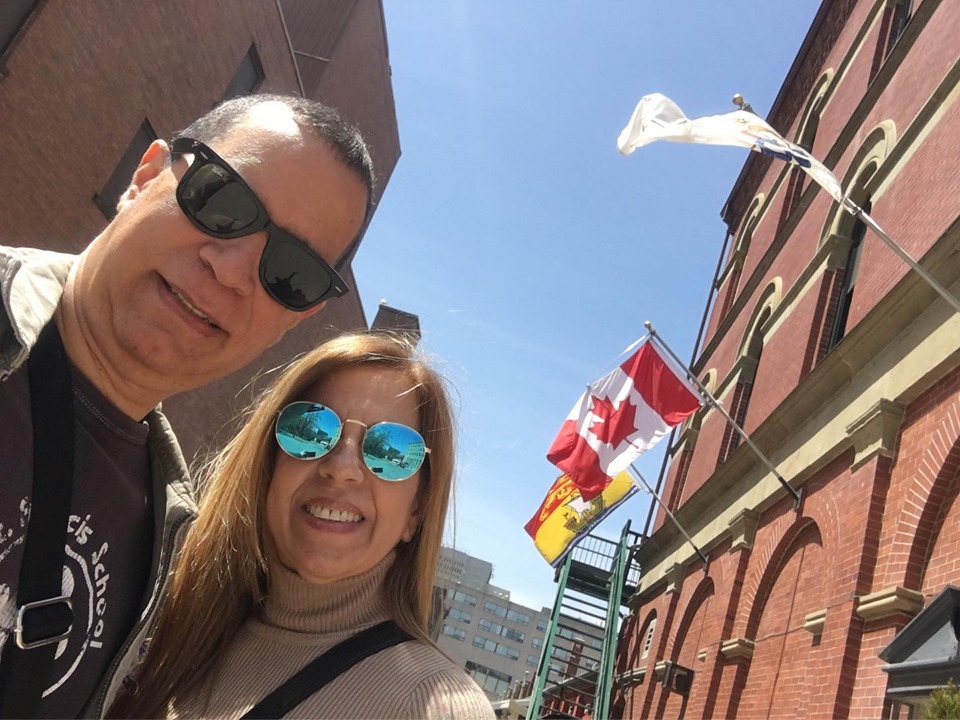 Immigrating teachers
Sistema is the largest employer of artists of any kind in Atlantic Canada. It employs more than 60 professional musicians, said MacLeod, and close to 40 per cent come from outside Canada.
Gilberto Bermudez was born in Venezuela, but spent much of his childhood travelling the world as his father pursued education and work pursuits in Europe and the U.S.That included a time in Florence, Italy, and his first introduction to opera. It would plant a seed that would slowly grow through the course of his life. When it came time for university, he wanted to pursue music, but his father pushed for law school.
After finishing his degree, Bermudez said he hung it up on his father's wall and told him it was time to follow his true calling – music.
Bermudez ended up at a local El Sistema classroom where he started learning the oboe. He would later turn to voice training, which would lead to a near two-decade career as a musician. But Bermudez wasn't naive to the direction of his country, with an economy that had an inflation rate the International Monetary Fund estimated at one million per cent for 2018. An opening in Saint John for an oboe teacher in 2017 seemed the perfect timing for a relocation. But it wasn't meant to be. He was notified later that year Sistema had found another teacher.
"I felt like I had lost my chance," Bermudez said. "I was looking around at my country and I knew that I wanted something different, but it just didn't happen. What could I do?" So, when the call came in 2018 about another position, he sent in his application but didn't think much about it. That's when he got the job. Now with close to a year under his belt in Saint John, Bermudez is relishing his chance at stability. While the Canadian kids have offered new challenges, Bermudez said he's constantly surprised with what they can learn, and the things that come up over the course of a day's work. It's as much a learning experience for him as it is for the kids,
"This program changed my life," he said. "I truly believe that. It gave me an opportunity to live again."