News
NBYO Nominated for Classical Recording of the Year
Tuesday, January 29, 2019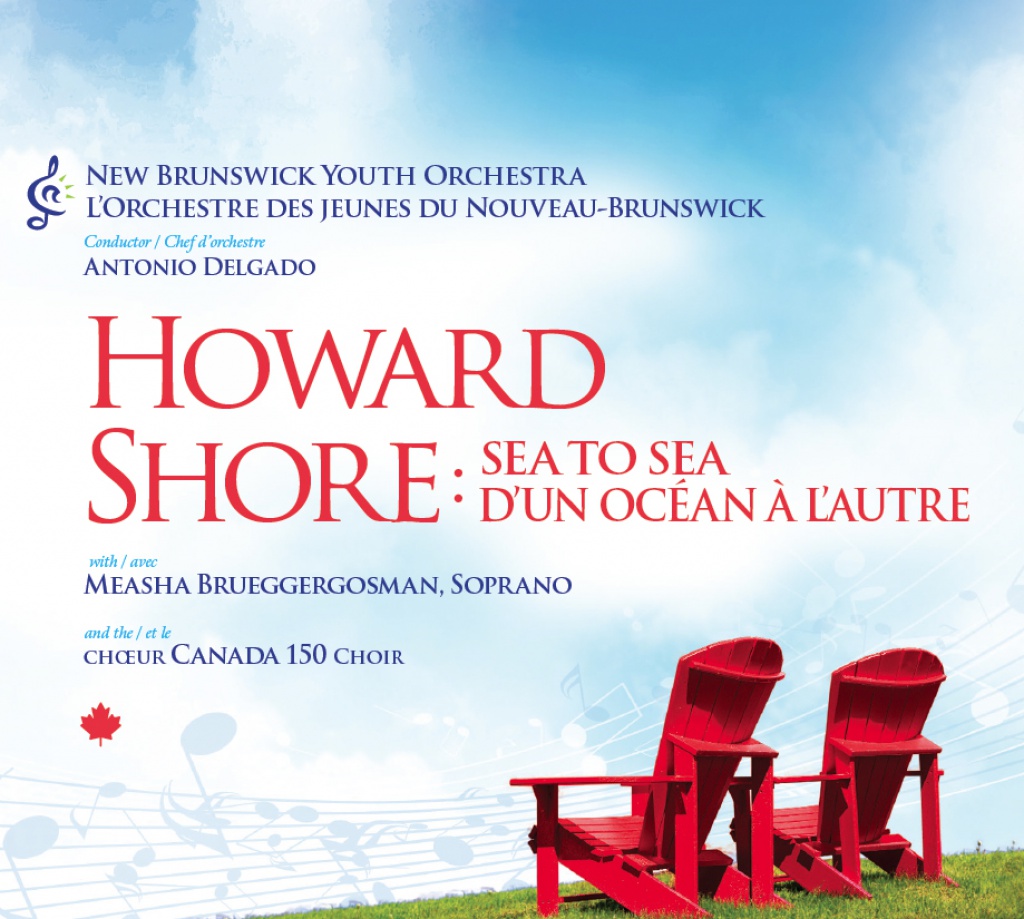 Exciting news! The New Brunswick Youth Orchestra has been nominated in the category of Classical Recording of the Year at the East Coast Music Awards. The nomination is for its performance of Canadian composer Howard Shore's musical piece, "Sea to Sea."
"We are thrilled to receive a nomination for this very special recording," say Ken MacLeod, CEO of the NBYO. "Performing this song, in celebration of our nation's history, was a once-in-a-lifetime experience for our talented young musicians. We are honoured to have been recognized and look forward to the awards ceremony."
The NBYO commissioned Howard Shore to create the musical score in celebration of Canada 150. Premiering on Canada Day weekend in 2017, the song featured renowned soprano and New Brunswick native, Measha Brueggergosman, who performed it with the NBYO in front of a record 7500 + audience along Moncton's riverfront.
The youth orchestra also performed the song during an eastern Canadian summer tour as well as at concert and school events throughout its 2017/2018 season. A commemorative CD and video of the song has also been created
The East Coast Music Awards will take place May 1-5, 2019 in Charlottetown, Prince Edward Island.