News
Moncton church teams up with orchestra for Easter concerts
Saturday, March 31, 2018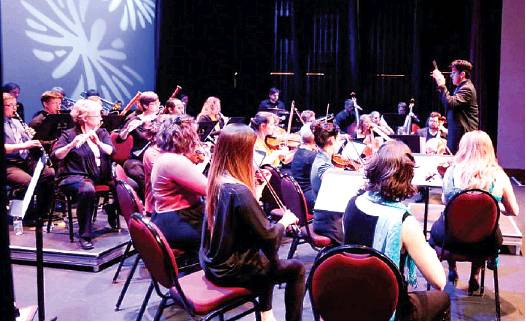 ALAN COCHRANE TIMES & TRANSCRIPT -- Saturday, March 31, 2018
Moncton's Hillside Baptist Church is teaming up with the New Brunswick Youth Orchestra to present selections from Handel's Messiah over the Easter weekend.
Adams Townsend, director of communications for the church, said the concerts will feature a full orchestra from Tutta Musica, the teaching artists of Sistema New Brunswick, and a 40-voice choir. The concerts will be held Saturday at 6 p.m. and Sunday at 9 a.m., 11 a.m.and 6 p.m.Admission is free.The church is on Mountain Road near Magnetic Hill,with an auditorium that seats 500.
"We're par tnering with Tutta Musica as a way to reach out to the community, for lovers of classical music and something special for Easter," Townsend said.
The concert series was proposed by Ken MacLeod, the CEO of the New Brunswick Youth Orchestra and Sistema.
The concerts will be introduced by Jerry Reddy, Lead Pastor at Hillside.
The orchestra will be conducted by Cesar Suarez,a native of Venzuela who is a conductor with the youth orchestra and a teaching artist with Sistema, the program which strives to improve the lives of children through music education.
Townsend said the choir will include members from Hillside's regular choir and singers from other churches in Moncton. Soloists are Jessie Guerrette (soprano), Elyse Delaney (mezzo-soprano), Justin Guignard (tenor) and Joseph Goodwin (baritone).